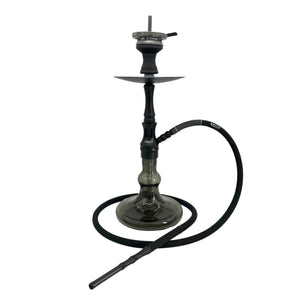 The all new joker hookah by MOB!
It stands out for it's beautiful satin black color, and it's smoked base, comes with stainless steel down stem to prevent corrosion, and very distinguished corporation system.
It also uses metal on metal hose connection so that way no need for a rubber seal.